Welcome to Orchid Hotels - Asia's First Certified Ecotel
+91 916 916 6789 | Central Reservation
ORCHID HOTELS -
ASIA'S FIRST ECOTELS
Orchid Hotels is a chain of 5 star hotels in India, which are synonymous with a warm and friendly ambience and an 'Eco-Friendly Commitment'. Winning more than 90 International and National Awards such as Green Globe Awards in 1998 and 2000, Galileo 2003 Tourism Award in 2003 and International Hotel & Restaurant Association - Durban in 2002, the Orchid chain has achieved recognition abroad and more importantly at home.
HERITAGE COLLECTION
Our Hotel's Heritage Collection will help you experience the royalty of the bygone era, complemented with contemporary opulence and absolute comfort. 
Fort JadhavGADH, Pune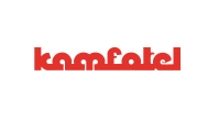 KAMFOTEL HOTEL NASHIK
Kamfotel Hotel, located in the central part of Nashik, is a business as well as a leisure hotel, ideal as a pocket-friendly accommodation.
Kamfotel Hotel Nashik
Mr. Vishal Kamat

A scion of the respected Kamat family and brand, Mr Vishal Kamat is the CEO of Fort JadhavGADH and the director of several Kamat companies. He is also on the Board of Directors of Kamat Group Of Hotels.  .
Factsheet and Wedding Brochure
Download the corporate factsheet of our hotels below!
Download the corporate wedding events brochure below!
Note: Outside food and drinks are not allowed on our premises